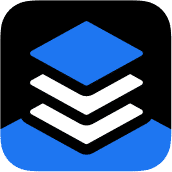 Purchase Order Automation
Accept or issue purchase orders in any format via a single work queue.
Features
Supports any and all formats: API, EDI, PDF, CXML, etc.
Work queue to support any workflow steps (like validating quantities, etc.)
Automatic data validation (i.e. confirming delivery dates against lead times, or order quantities against available-to-sell)
Integration to any customer or supplier system
Integration to any internal system
Benefits
Save time and money by allowing the system to validate complex transactions and data points.
Be alerted instantly to receipt of POs
Receive alerts when POs cannot be fulfilled or there is some other issue
Centralized work queue for POs allows for full transparency across your organization
Go Digital with Orbweaver.
Save time and money by automating part data import/export, quoting, ordering, invoicing, and more with Orbweaver.
Get Started