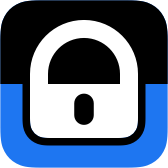 Security Statement
Orbweaver, by means of our proprietary Lockbox™ technology, provides the highest level of data security for the industry.
Orbweaver provides the highest level of data security for government and corporations in the transfer and maintenance of sensitive information. We never mine or share data and customers always retain ownership and control. All customer data belongs directly to our customers, and is only used when explicitly approved.
Securing and maintaining the privacy of our customers' data is one of Orbweaver's highest priorities. Our customers' data is always secured: never mined, never shared, and never used in aggregate or anonymously. We respect our customers' data and know it belongs solely to them.
To fulfill our obligation, Orbweaver's data security system has two key features:
Proprietary Encryption Technology:
Data is secured using a proprietary 512-bit encryption sequence and then further base64 encoded upon persistence.
This data can only be accessed by the supplier and purchaser who want to share that data with one another.
Secured data will never be used for any analysis purposes or shared in any way.
The Orbweaver system itself does not have access to secured lockbox data. Only the supplier and purchaser have decryption keys (via a proprietary separation-of-concerns mechanism) to unlock that data—those keys are passed into the Orbweaver system at the time a pricing request is made by the purchaser.
Beyond the proprietary encryption technologies, all Orbweaver data lives in a hardened, n-Tiered application cluster behind a restrictive firewall and intrusion alert system. All data integration points are protected by standard HTTP SSL encryption (where appropriate), and we follow all industry-standard application security best practices.
---
Proprietary Terms of Service Tagging:
All data (including pricing, availability, and manufacturer data) is tagged with Terms of Service when it enters the Orbweaver system, and all users accessing the data are likewise granted a role based on their job function. All data access is then restricted by the Role of the User in order to strictly conform to the Terms of Service as provided by each individual data provider.
Get Started Today
Request a free consultation with an Orbweaver expert.