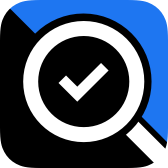 Advance
Automate business processes.
Create workflows to make your data available and transparent across multiple departments.
Advance provides custom workflow automation, utilizing the data exchanged within DataHub. Quoting, Purchasing, Forecasting, Invoicing, Revising Demands – all can be organized across business units into single work streams that are unified in format, performance monitoring and permissions across an organization. As an online portal, it can be accessed anywhere in the world at all times.
Go Digital with Orbweaver.
Save time and money by automating part data import/export, quoting, ordering, invoicing, and more with Orbweaver.
Get Started