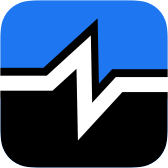 Analyze
Unlock hidden data insights.
Track down hidden data insights with our powerful product data analytics tool.
The key to better managing your business is better access to your data. Increased understanding of data relationships and performance indicators transforms the way you see your business operations. Aesthetically beautiful charts and graphs confirm an even greater control of business information. Ultimately, data driven solutions win.
Go Digital with Orbweaver.
Save time and money by automating part data import/export, quoting, ordering, invoicing, and more with Orbweaver.
Get Started