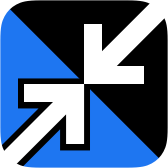 DataHub
Digital transformation starts here.
Quickly enable digital connections to any of your customers, suppliers, or internal systems.
DataHub is middleware. It's a data integration tool that connects Orbweaver's clients to their customers, suppliers and data providers. Regardless of the data type or structure, DataHub acts as a translator, connecting systems and companies seamlessly to each other.
DataHub is built for scale, capable of efficiently managing, transmitting and storing substantial amounts of data for use across platforms.
Go Digital with Orbweaver.
Save time and money by automating part data import/export, quoting, ordering, invoicing, and more with Orbweaver.
Get Started
DataHub features a read-only user interface and does not provide solutions to business workflow. To add features like these, take a look at the rest of our product line: