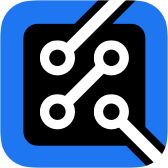 PIM
Finally, a PIM that works.
Effortless management of large product catalogs and massive product data imports.
Orbweaver's Part Information Management solution provides clients the ability to effectively create, manage and update their Part Catalog, bringing both the capability to review data at scale, and to effectively update the Part Catalog in realtime.
Go Digital with Orbweaver.
Save time and money by automating part data import/export, quoting, ordering, invoicing, and more with Orbweaver.
Get Started